Butterick 6567, view D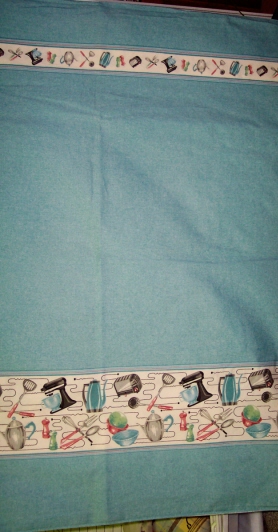 I started out with this border print I bought at Joann Fabrics a few years ago.
It reminds me of my friend Beth and her kitchen. She collects Fiestaware.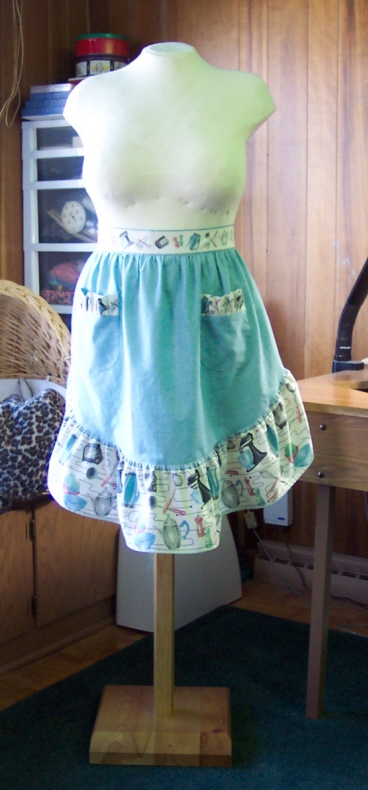 The finished apron. You can see where I used the wide and narrow borders.
The lower ruffle is wider than the pattern. to accomodate the print.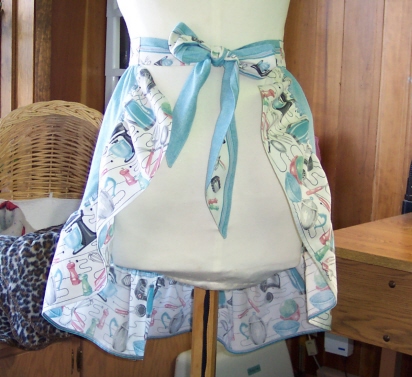 I tried to center the smaller border on the ties.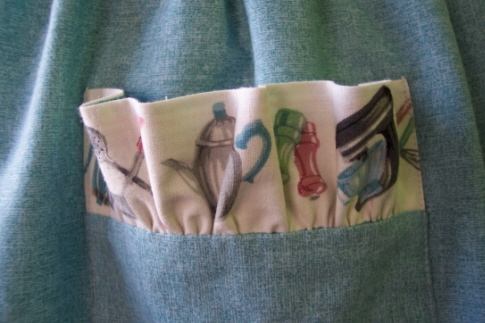 This ruffle is a bit wider than the pattern also.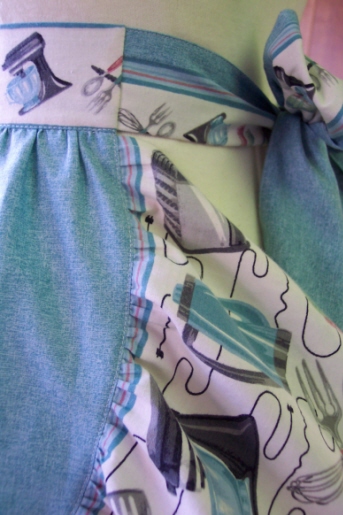 Here you can see where the ties join the waistband. Overall, I am pleased with this apron.
My only complaint is that I think the gathering ratio is a bit skimpy.

Back to Main Page
© 2004 mamafitz@ameritech.net