April 2003 Projects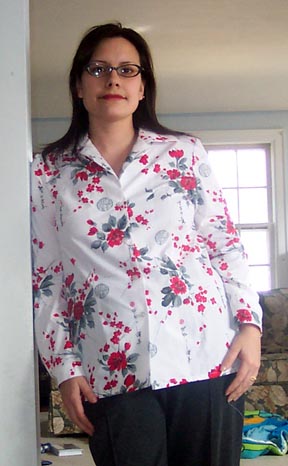 4/2 -- Blouse from Burda WOF magazine, 3/2002, design 123.
I added some fisheye darts in the front and back.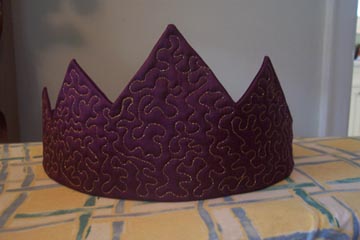 4/3 -- One of the local LLL Groups here holds an annual auction, so I made another crown.
This one is from some leftover silk duppioni.
I'm also donating a gift certificate for my dressmaking services.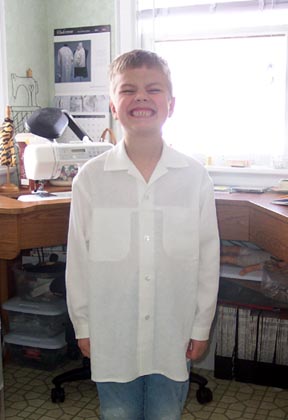 4/5 -- Design 15 from Topkids #62. Finally Caleb has a nice shirt for church that is
long enough in the arms! I used a white linen/rayon blend,
and also have a denim blue of this same fabric to make another shirt.

Back to Main Page
or
Browse through the Bridal
Take a gander at Outerwear
Check out my Quilts
Take a look at my Nursing Clothing
See my other Stuff
© 2003 mamafitz@ameritech.net