NMSL Charity Round Robin
In April, one of the sew-alongs on the NMSL List is for charity. Lily organized some volunteers to do a Round Robin quilt for Project Linus. We will be doing this quilt (from Topkids #60):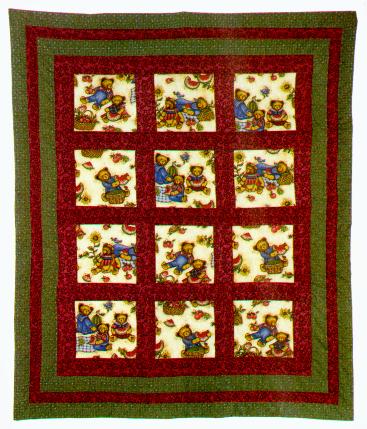 with this color/fabric scheme: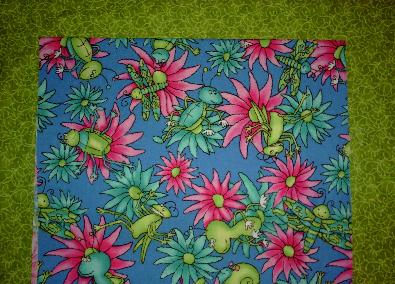 We will also attempt to make at least one matching preemie quilt or blanket. Project Linus requests we use a simple cotton front/flannel back (no batting, no ties, machine quilted to hold the layers together) starting at 13"x15". These go in the incubator with the baby.
Our schedule is as follows:
Lily -- Supply fabric for blocks, sashing, and second border. Piece rows together, supply fabric for preemie quilt center block and sashing. Put quilt in the mail to Kathryn by week of April 22.
Kathryn -- Supply fabric for first and third border. Stitch sashing on rows and add first border. Put quilt in the mail to Michele by the week of May 6.
Michele -- Supply cotton batting, add second and third border. Put quilt in the mail to Valency by the week of May 20.
Valency -- Supply backing fabric for quilts (including preemie one). Machine quilt, and put in the mail to Linda by the week of June 3.
Linda -- Supply binding fabric, and bind both quilts. Also make a webpage showcasing our progress. Put quilt in the mail to Lily by June 17.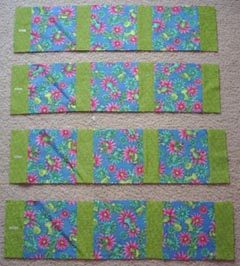 Lily has finished piecing the rows for the quilt.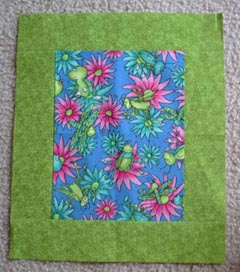 She's also finished the center for the preemie quilt that will go in the incubator. Now, it's off to Kathryn!

© 2002 mamafitz@ameritech.net