February 2003 Projects
This month I am working on making a My Twin dress form, with three other friends. I've got pictures, just need to put them up. It has been a LOT of fun so far!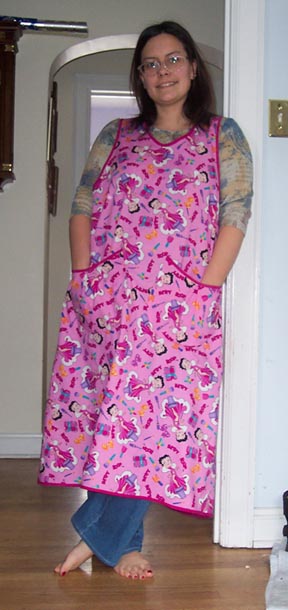 I made this apron from Simplicity 7481 (unfortunately out of print),
from fabric I purchased from eQuilter.

Back to Main Page
or
Browse through the Bridal
Take a gander at Outerwear
Check out my Quilts
Take a look at my Nursing Clothing
See my other Stuff
© 2003 mamafitz@ameritech.net