Amy Butler Nappy Bag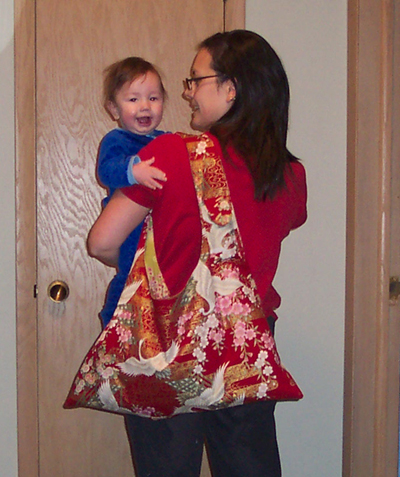 This is a nice large bag.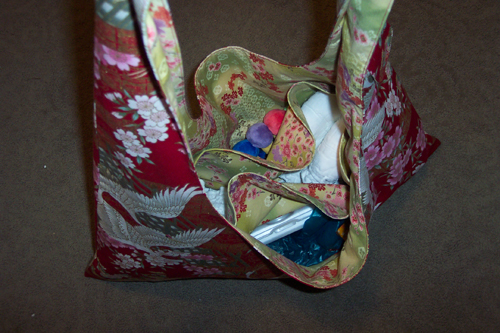 As you can see, the inside is full of pockets.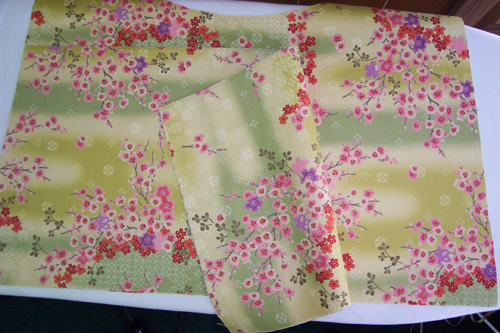 I was a bit short on the lining yardage, so I had to cut the pocket linings cross grain. The pattern called for 3 yards,
which I bought, and I was short about 2 or 3 inches. Not a big deal, but since I had a stripe,
I put the crossgrain pieces on the inside, where they wouldn't be seen.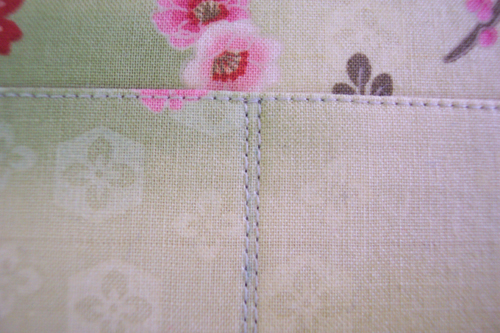 Instead of backstitching to secure the pockets, I stitched from the bottom to the top, took one stitch across,
and went back down. I like the way it looks.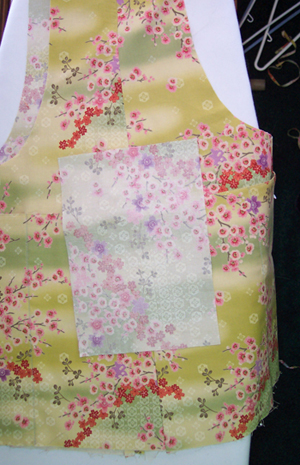 Here is where she wanted you to put the bottle pocket. I skipped it because A) I don't use bottles.
B) it gets stitched on top of the pockets you just put in, making them kind of useless.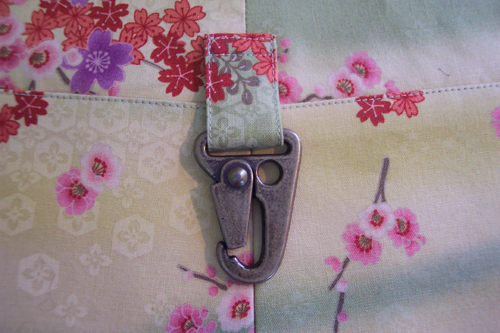 Instead, I put a clip on one side seam for my keys.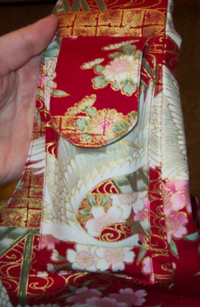 The cell phone pocket is on the shoulder, nice and handy.
My phone even fits in it. :)

Back to Main Page