OFB Daygown, Prscilla's Layette, view B

Connor in his daygown. I finished the featherstitching in the hospital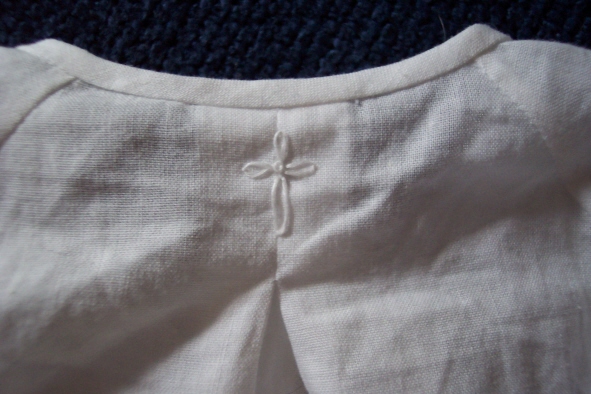 I embroidered this little cross on the back pleat.
I used an heirloom linen bought at my local fabric shop.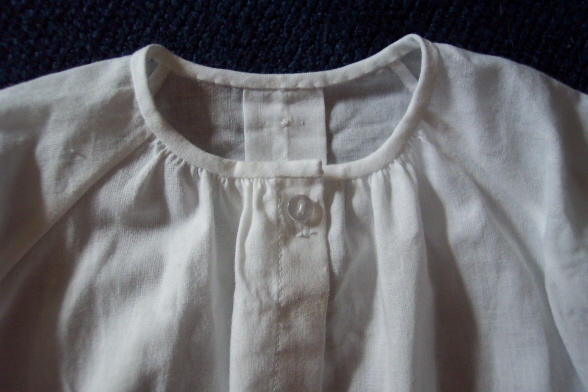 Detail of the neckline.
I want to embroider something between the buttonholes, but haven't decided what.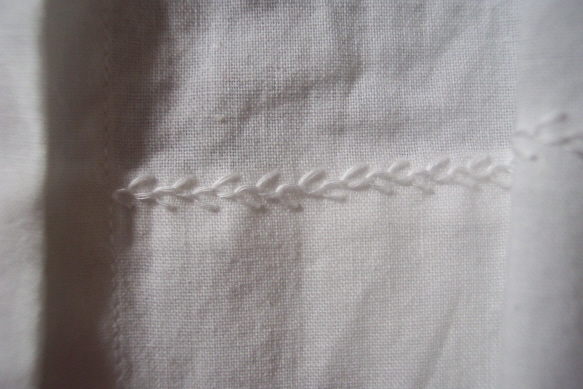 Detail of the featherstitched hem.
This was my first attempt at featherstitching.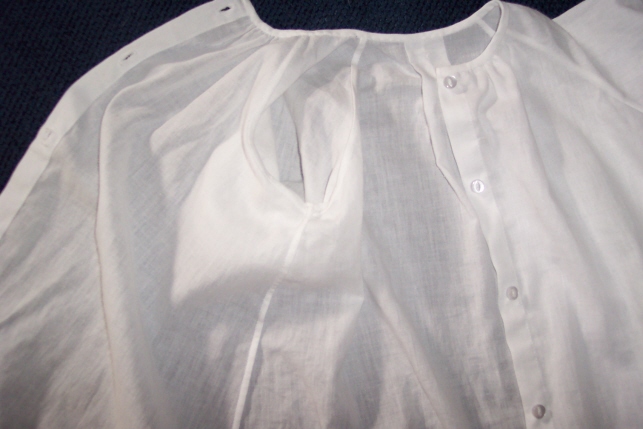 I did french seams throughout.
I'm very happy with how this turned out and have some Imperial to make 2 more.
It still fit about 6 weeks later!

Back to Main Page
© 2004 mamafitz@ameritech.net