Loes Hinse Swing Skirt, view B
I used a menswear plaid wool, purchased at the 2003 Novi Sewing Expo from Haberman Fabrics. It's a really yummy wool. I made a size medium. This was a UFO for over a year, since I got pregnant shortly after I cut it out.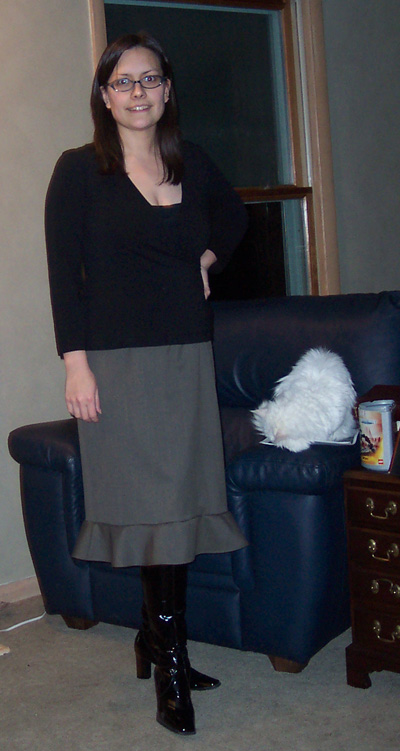 I'm not sure I like this skirt much.
It does look nice with my over the knee boots, however, this would limit wearing it in fall/winter.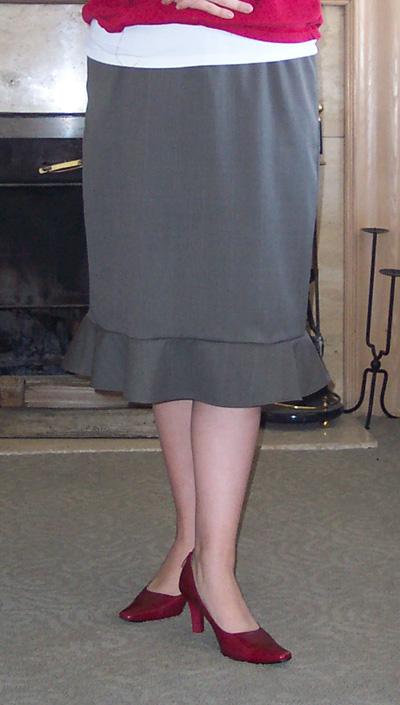 Not bad with heels, but I'm just not feeling it, KWIM?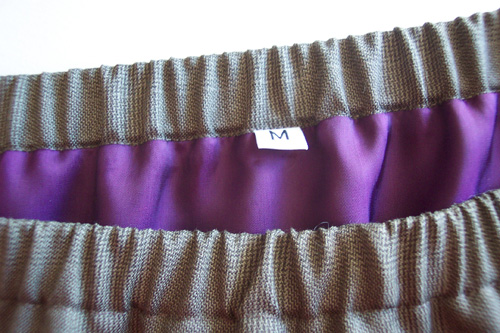 I lined the skirt with purple Ambiance. I might try it again, I dunno.
It is a $16.00 pattern, I should try and get some use out of it.

Back to Main Page
© 2005 mamafitz@ameritech.net