May 2003 Projects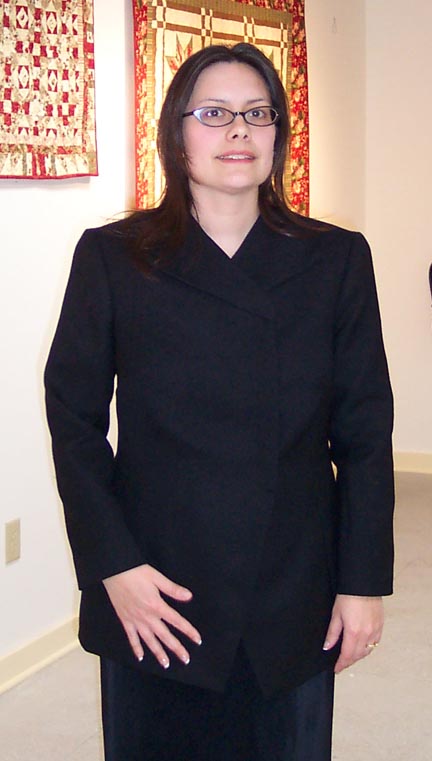 The Sewing Workshop's Firenze Jacket. Made from wool crepe, underlined with texture weft, and lined in ambiance (all purchased from Nancy Erickson. This was a LOT of work, with lots of pattern adjustments made to get it to look like the pattern sketch. I still haven't decided if the jacket was worth the work involved.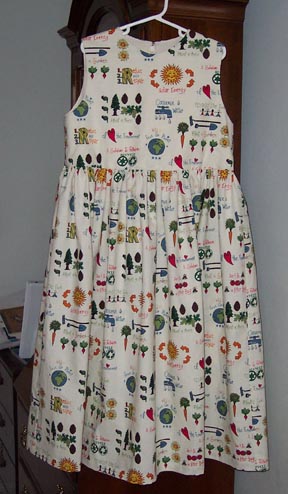 Dress made for a friend's church auction.
This is Design 19, from Topkids 59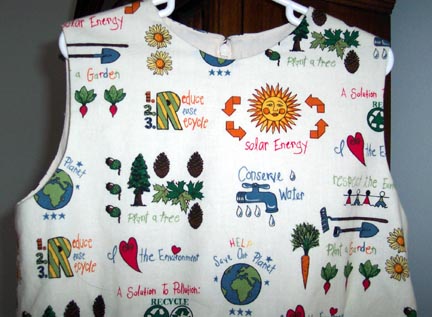 Close up of the print -- I think it's so cute!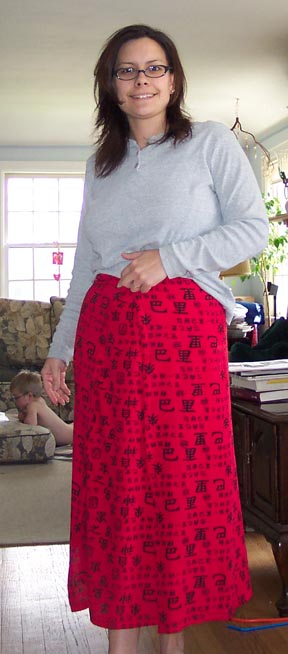 Another La Fred Cassandra Skirt, made from a batik rayon.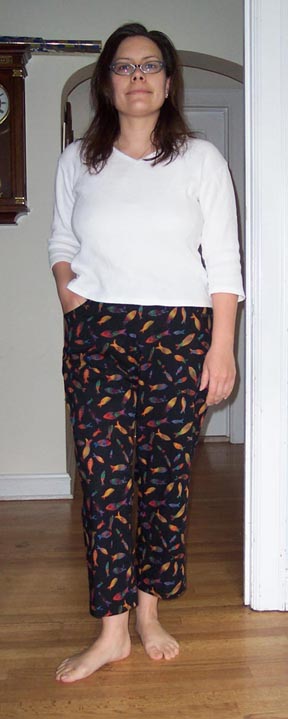 Capri pants made from a Burda WOF magazine
May 2003 issue, Design 105, shortened to a capri length.
These are my test pair, I have at least two 'real' pairs planned.

Back to Main Page
or
Browse through the Bridal
Take a gander at Outerwear
Check out my Quilts
Take a look at my Nursing Clothing
See my other Stuff
© 2002 mamafitz@ameritech.net